Acupuncture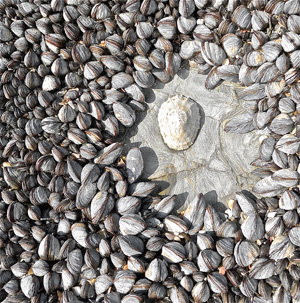 With several thousand years of history and practice, supported by current research which continues to prove and validate much of this, Acupuncture holds its own today as an elegant and effective system of medicine.
Jess Birmingham practises Japanese style acupuncture in Cornwall, having studied extensively with her Japanese teachers, both here and in Japan. Japanese styles of acupuncture grew from the same Classics of Han dynasty China as the more familiar Chinese acupuncture, but have developed many unique characteristics, particularly very light needle technique and extensive use of okyu, making it very gentle and well suited to western sensitivities.
Want to know more - click here
The nature of 'diagnosis' in Traditional East Asian Medicine is quite different from that of modern medicine; simply put, it is about working out which part of your whole system is most in need of improvement and supporting that, whilst also addressing the symptoms that you are experiencing on a day to day level. Practically, it is done by feeling the pulse and the 'hara' (your belly area) as well as the more conventional asking and listening. It is an eminently pragmatic system of medicine which seeks to address the underlying imbalance where it has been disrupted, and reduce the symptoms that brought you in for treatment in the first place. In Traditional East Asian Medical terms, we are smoothing the flow of Ki .
The best known method for this is acupuncture, which uses ultra fine, sterile needles inserted into specific points around the body. Many people are familiar with this especially now that it is often used in hospitals, by physios, chiropractors and osteopaths for pain relief. Much of this style is also called 'dry needling' and uses a small range of trigger points. Traditional acupuncture looks at the whole person, utilising the full range of over 365 points, and works to ease the underlying imbalance as well as the specific symptoms. In a treatment, as well as the fine sterile needles, you will also have okyu, a warming aromatic herb used topically to warm particular points and spread the Ki.
Most people come to acupuncture initially for help with a specific symptom or condition. The effect of traditional acupuncture is to stimulate your own healing response and many people find that they also feel better in a more general way, feeling relaxed and revitalised. Your first appointment takes about an hour and involves a detailed assessment of your health and usually a simple treatment, along with simple dietary and lifestyle advice. Since the arrival of Covid-19 into our lives, you will be asked to fill in a confidential health questionnaire on line prior to our first meeting. Subsequent treatments will also last an hour with a full treatment. Usually you will come weekly to begin with.
As you feel better you will come less frequently. How often you will need to come depends on various factors including your constitutional health, how long you have had the condition and it's severity. As with any system of medicine it is hard to predict with certainty the outcome of treatment, but you will be given an idea of what it is reasonable to expect at your first visit. People often find that they enjoy the benefits of acupuncture so much they choose to come for seasonal top up treatments to maintain their health and sense of well being.
The level of acupuncture training required by Members of the British Acupuncture Council (MBAcC) is much higher than for any other body representing acupuncture. Practitioners of other disciplines are thoroughly trained in their own discipline and use acupuncture and dry needling only as an adjunct therapy. Jess's MBAcC status means that she has that high level of training as well as her years of experience and ongoing intensive training specifically in Japanese styles of acupuncture.
All treatments are carried out in accordance with the British Acupuncture Council's Code of Professional Conduct